Concerts in Rovinj
During the summer season in Rovinj numerous concerts of traditional and other kinds of music are being held, with the participation of major bands on the international music scene.
In the cent years in Rovinj have performed the likes of Asian Dub Foundation, The Drifters, Stefanovski & Miroslav Tadic, Creedence Clearwater Revived, Mike Sponza Band & Kay Foster Jackson, the unforgettable Paul Young, a fantastic Anna Oxa, The Earth Wind and Fire Experience with The Al McKay Allstars.
In 2014 we have had James Carter, with James Carter Organ Trio, one of the best contemporary jazz musicans.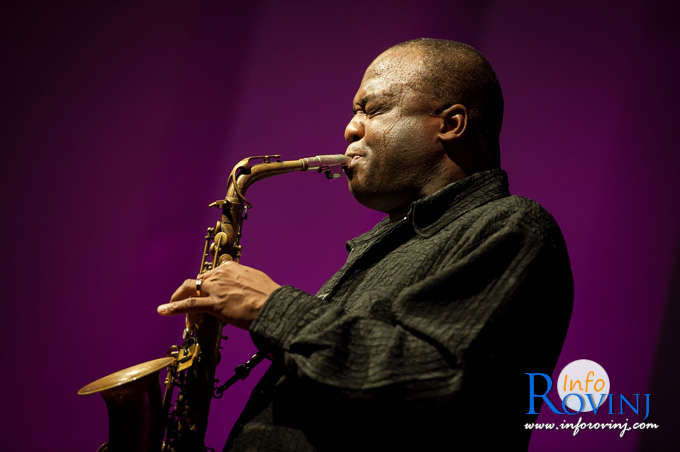 Stjepan Hauser, who became globally famous with 2 CELLOS, was performing in Rovinj since 2007. The 2 CELLOS were launched on the international scene by Sir Elton John, became famous and returned at the main square of Rovinj in 2011 for a memorable concert.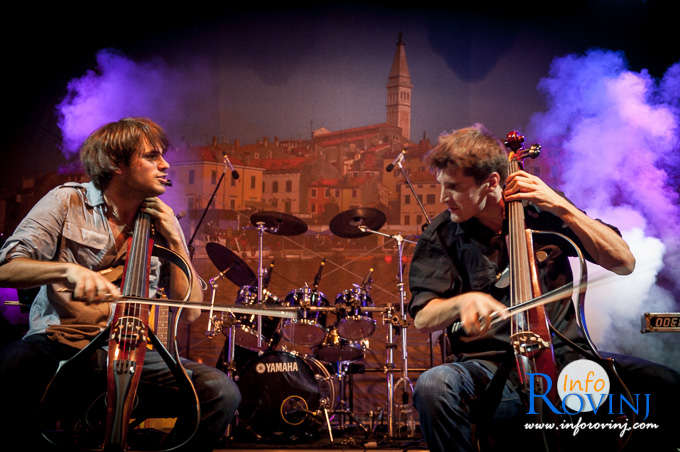 Rovinj also boasts a rich jazz tradition. In recent editions of the Avantgarde Jazz Festival played bands and artists like Playing for Change, Yellowjackets, Omar Sosa, The Tierney Sutton Band, The John Scofield's Hollowbody, Christian McBride Trio, Dr. Lonnie Smith Trio, the New Gary Burton Quartet, Kurt Elling, Anatha Cohen Quartet, The Bad Plus, Return to Forever IV, George Benson, Otis Taylor's Contraband, Rudresh Mahanthappa, Ramsey Lewis & Dee Dee Bridgwater.
Various classical music festivals are also being held in Rovinj each year. The concerts usually take place in the picturesque setting of the church of St. Euphemia and the Franciscan monastery. We suggest you to attend the traditional Summer Festival and the BaRoMus, baroque music festival which are proud to present internationally renowned musicians.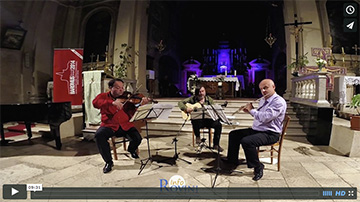 24.06.2014
Confronting Silence
Aleksandar Milošev, Dani Bošnjak, Edin Karamazov