Inforovinj.com - Why pay more?
All you pay goes to private accommodation owners!
Inforovinj has been here for you since 2001.
We charge 0% Agency fees on private accommodation bookings!
Speak immediately and directly with the owner of your apartment!
Rovinj is one of the leading tourist centers on the Adriatic coast with a capacity of over 30,000 beds.
Almost a quarter of the total tourist accommodations covers private accommodation.
Private accommodation is deeply rooted in the tradition of Rovinj tourism and inforovinj.com is among the pioneers in online promotion of private accommodation: apartments, studios and rooms.
With our promotional and educational work, energy and enthusiasm we have helped many owners to embrace the Internet as a modern way of tourist business.
Besides private accommodation presentation, on our website you may find the complete list of hotels, campsites and resorts.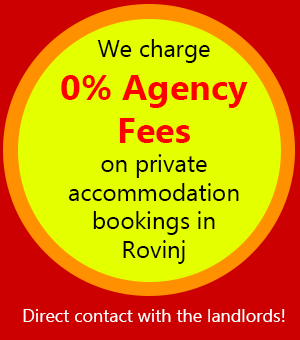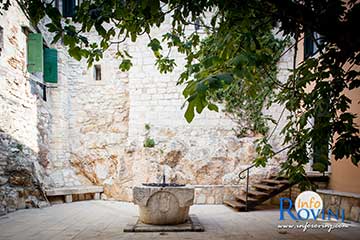 When you go to visit the old town of Rovinj, we advise you to follow your curiosity an your openness for surprises.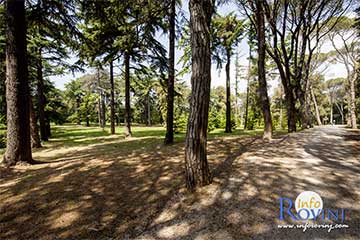 Forest Park Golden Cape is ideal for various sporting activities such as running, cycling, fitness.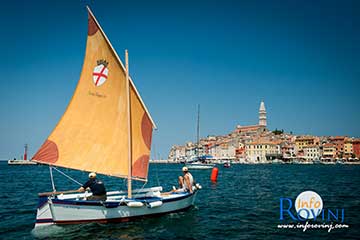 The fishing tradition in Rovinj is still strong and visible at every step. Fishermen repairing their nets along the coast, the Museum of batana.