Batana, the traditional Rovinj's fishing boat
The battana is the traditional wooden fishing boat from 4 to 8.5 meters long. Its special feature is the flat bottom that enables navigation and fishing in shallow water. It is similar to a Venetian gondola, the hull Neretva or komiška Šandula. This construction technique is derived from the Italian region of Marche and was subsequently addapted to create the Venetian battana. This practice gradually spread from the coastal cities of the Italian coasts to Istria and Dalmatia.
According to one theory, its name comes from the verb beat, because of the sounds produced by the flat bottom of the boat hitting on the water surface.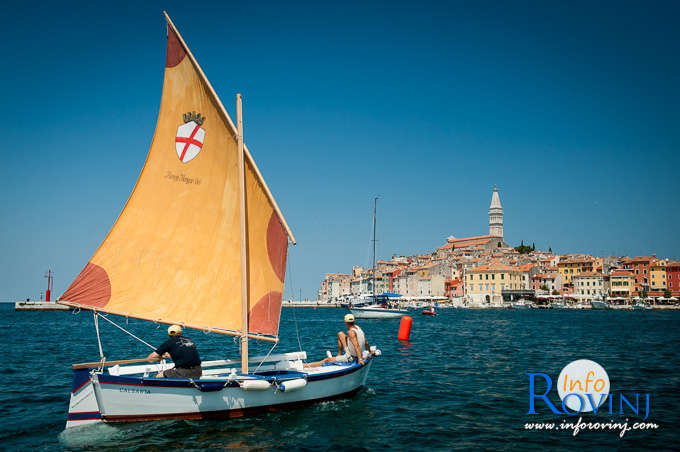 If judged by their size, there are no two identical batanas because they were built with available local materials in the ground floors of the houses and it was the length of the room to determine the size of the boat.
Before the introduction of small outboard motors in the sixties of the twentieth century, the batanas were rowing boats or sail. The main sail, the randa, has a rectangular shape and it ismade of treated cotton and painted in yellow, red or green, with geometric symbols that identify the fishermen and their families.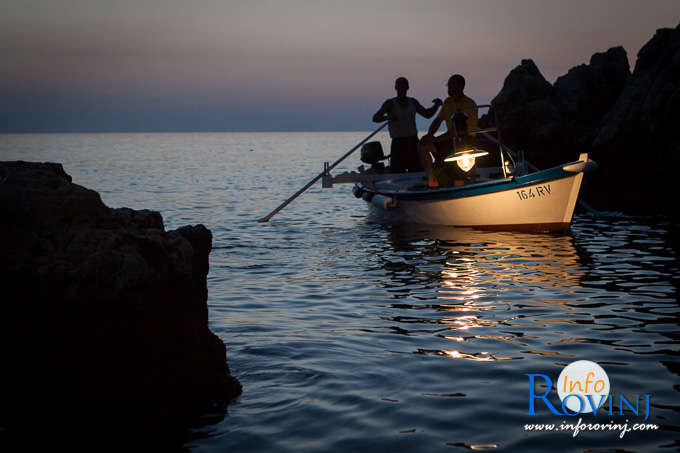 The battana is made of wood, the frame is oak paneling or soft woods such as fir, spruce or pine. The construction technique of traditional battana is safeguarded as intangible cultural heritage and is part of the cultural heritage of Croatia.
In the port of Rovinj you can still see about thirty batanas on which fishermen occasionally clean their fishing nets or prepare their equipment.
Post your photos of Rovinj battanas on our Facebook or GooglePlus.