Fishing tradition
Rovinj has been primarily a fishing village for centuries.
Fishing has always been one of the major industries of Rovinj. In the nineteenth century Rovinj has become the most important center of fishing and fish processing in the region.
Most of the inhabitants of Rovinj owned a boat and all, in one way or another, were involved in activities related to fishing. This has contributed to the development of a particular and rich tradition that Rovinj actively cultivates still today, although fishing is no longer the main sector of the economy.
Over the last twenty years, much attention has been devoted to the revival and preservation of our tradition. Our wish and our hope is that inforovinj.com can contribute to the promotion of the traditions of Rovinj.
We suggest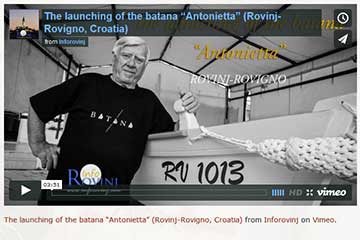 The video of the launch of the batana - traditional fishing boat of Rovinj - during the feast of the fishermen, held in Rovinj in July and August each year.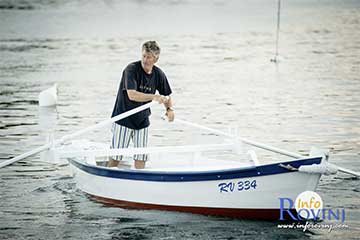 The battana is the traditional wooden fishing boat from 4 to 8.5 meters long.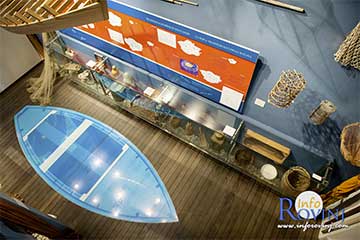 The House of the batana is an internationally award-winning museum, designed in a modern, fun and active way that revives the rich fishing tradition in Rovinj.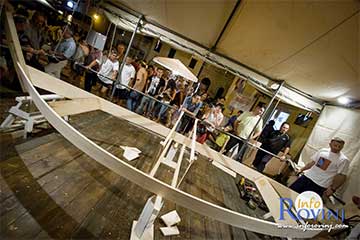 During the summer, on the Mali Škver, many events are being held.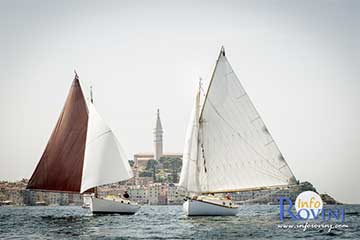 The traditional square or latin sail regatta is being held in Rovinj since 2005.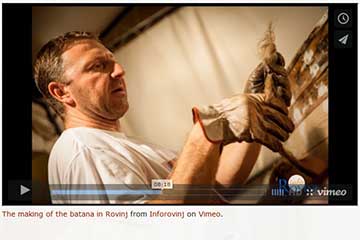 In the video you'll find two hundred photographs documenting the process of the repair of the batana.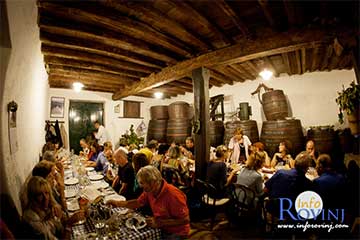 The spaccios in Rovinj are the key step to enter into the spirit of the city's past.