Private Apartments & Rooms in Rovinj
Why pay more?
All you pay goes to private accommodation owners! All you pay stays in Rovinj.
Inforovinj has been here for you since 2001.
We charge 0% Agency fees on private accommodation bookings!
Speak immediately and directly with the owner of your apartment!
Parking places
Rovinj is a small medieval town that, by its dense Mediterranean architecture and the fact that the old town is situated on a peninsula closed to traffic, makes it awkward for today's drivers which are accustomed to go everywhere and at all costs with their cars.
Parking spaces, especially those on payment, are everywhere, but in comparison with the number of guests in the midst of the season, their number is insufficient, especially in the zone closer to the city center. When you book your accommodation in the old town of Rovinj, ask the owners where and how you will be able to park. Most owners have parking places in another part of the city or offer alternative solutions, but we recommend you to check that out before you arrive.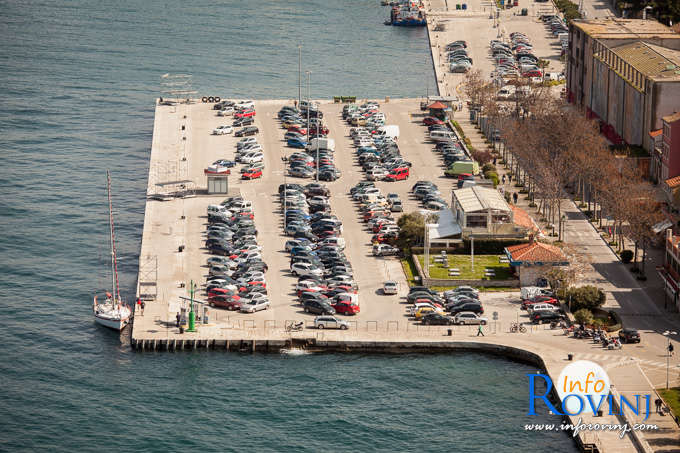 The advantage of Rovinj is its size. In Rovinj everything is close. With the exception of Rovinjsko selo and Kokuletovica, which are located 4 kilometers from Rovinj, and the Bork settlement, which is about 30-40 minutes walk from the city, all other parts of the city can be reached within 20-minute walk.
In Rovinj you have lots of opportunities to rent bicycles at daily rates of around 10 Euros. Some owner will also have access to bikes, sometimes in the price of the stay and we therefore strongly recommend that you experience Rovinj through walking and cycling. This way you will also very easily and quickly be able to get to the center of town and to the beautiful beaches of Rovinj.
Closed parking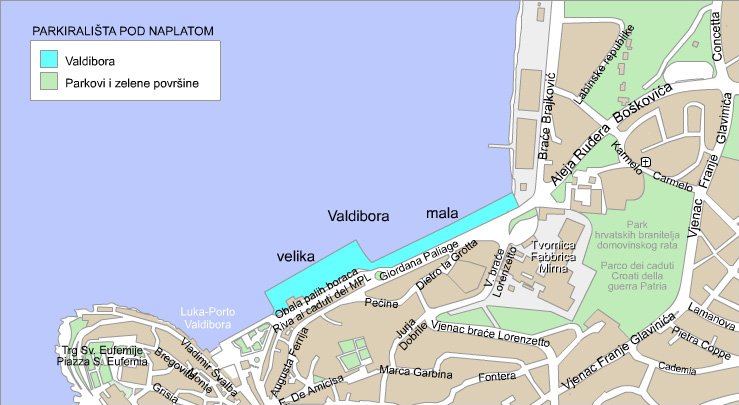 Zone 1, 2 i 3