Old city center in Rovinj
On the peninsula of Rovinj, which was an island until 1763, the medieval old town had developed, with its narrow stone alleys and stairways worn from use over the centuries, from doors that open onto squares surrounded by small and colorful houses.
A throbbing everyday life takes place on these inanimate stones. At dawn the fishermen go down to the sea, grandmothers, after the market, sit in doorways talking before lunch and children, unaware of time passing, chase each other and play ball in the alleys.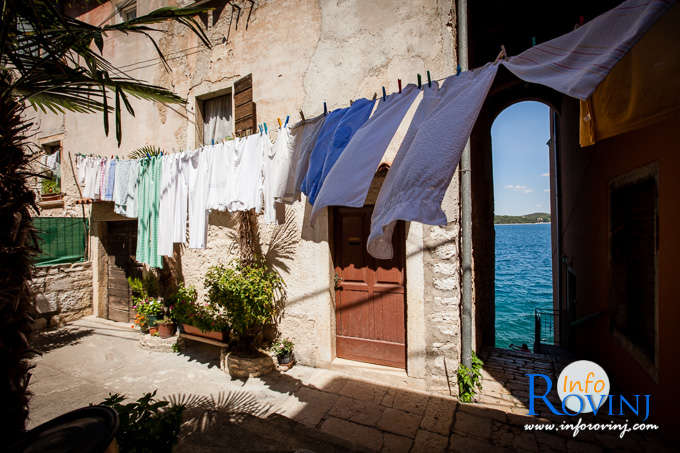 When visiting the old town of Rovinj let yourself be guided by curiosity and be amazed. Despite its small size, the peninsula of Rovinj is one inviting labyrinth where losing yourself is good. Have no fear because everything in Rovinj is a ten minute walk from the main square.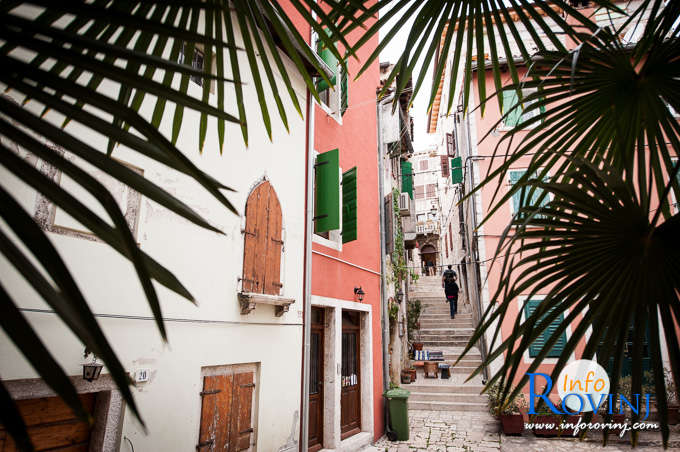 The streets Svalba and St. Cross surround the old town while Grisia, Montalbano, Trevisol Garzotto cut through the center of the city in the direction of the tip of the peninsula. At the top of this dense maze, as a peak white, stands the church of St. Euphemia, the patron saint of the city. The imposing building in Venetian style, with its size and its beauty, characterizes the city of Rovinj.
The downtown streets are teeming with restaurants, galleries, shops and cafes where you can have lunch, a drink, a snack or buy souvenirs, paintings, handmade bags and other products.
Old city center in Rovinj - photo gallery of Rovinj (38)