Free climbing in Rovinj
Rovinj Forest Park Punta corrente (Golden Cape)
The climbing rock is part of the Forest Park Punta corrente and thanks to its location and sea proximity, it is probably one of the most beautiful rocks in Croatia.
The site was once was a quarry and many venetian palaces were built from the stones excavated there.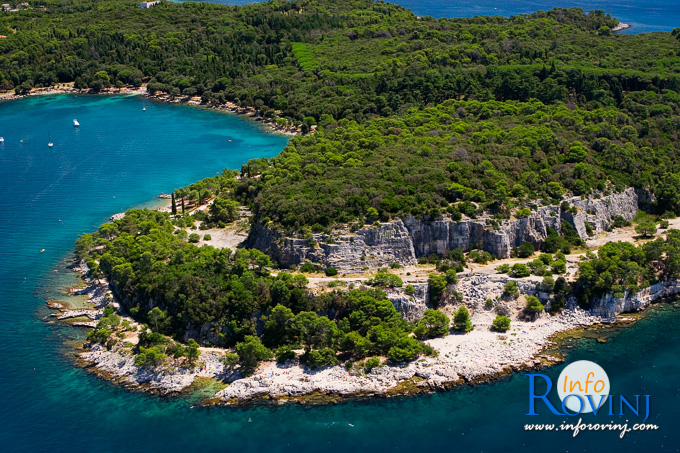 The rock is facing westwards and it is approximately 50 meters from the sea offering an amazing view of the Adriatic sea, the Rovinj peninsula and the nearby islands.
There are some 80 routes and many are suitable for children and beginners.
Thanks to the mild climate, climbing is possible from early spring to late autumn.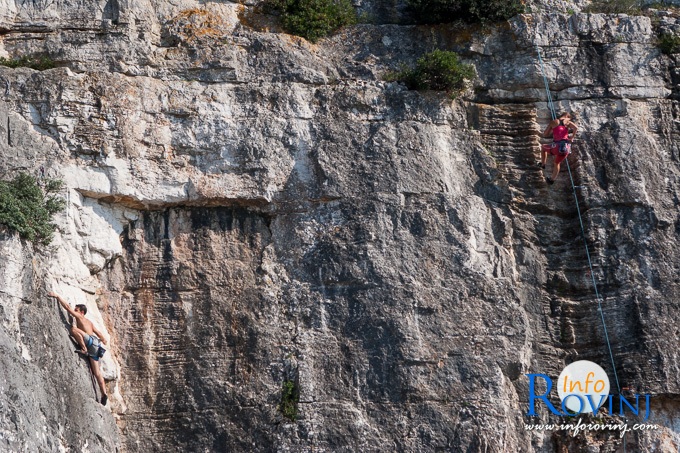 The rock is in shade in the morning, until 1 p.m., while climbing in the evening let you enjoy the magnificent Rovinj summer sunsets.