Mali Škver - Peîcio squèro (Little Shipyard)
The Eco-museum batana is one of the most important cultural and entertainment projects of Rovinj.
During the summer, on the Mali Škver, many events are being held. The central part of the program is the construction of a new, or the repair of an old batana: in the summer you can see the builder at work every afternoon.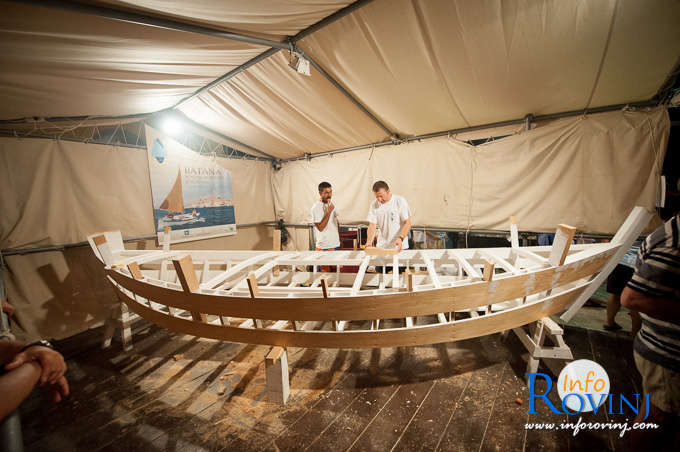 The refurbished batanas are returned to owners which reactivate them for fishing or leisure, while new batanas are used by the Ecomuseum batana for batane trips from small pier to the Spacio Matika, the tavern where people of the House of the batana are preparing unforgettable evenings. Some of the new batana were given away to the befriended cities of Rovinj. One batana went in Leonberg, and another in Gospić.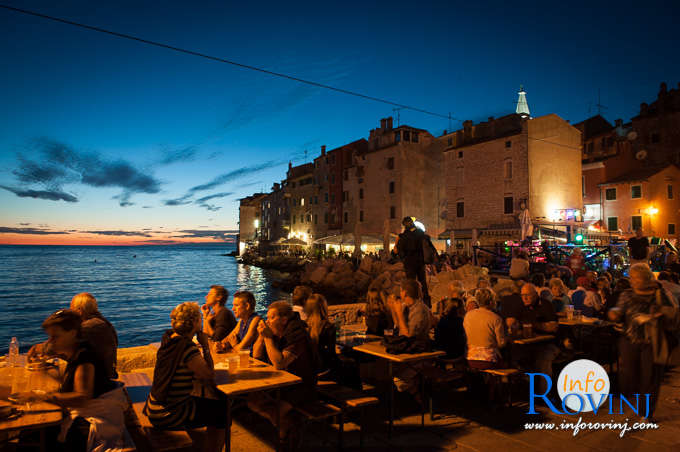 The construction of a new batana can last up to two months, so guests who come to Rovinj for a relatively short period of time can only see one part of the construction. However, nothing to worry about. Most days of the week, at the Mali Škver, you will get the typical Rovinj cousine, live music and local production of traditional items that were used in the daily life of Rovinj.
On InfoRovinj pages you can see the construction of the batana in a slideshow of photographs taken in 2009. With about two hundred photos taken by Dalibor Talajic we wanted to show you the atmosphere of a small shipyard and give you the chance to learn something interesting about the construction of a batana, traditional fishing boat of Rovinj.
The biggest celebration at the Mali Škver is organized on the occasion of the completion of the construction or repair of a batana and its launch at sea.
In that occasion, a group of ten people carry the boat from Mali Škver to small pier, where in the presence of a large number of guests, songs and champagne mandatory, the batana is thrown into the sea.
Fishing tradition