Spacio Matika
The spaccios in Rovinj are the key step to enter into the spirit of the city's past. Your senses will be charmed by the healthy and simple Rovinj cusine, local homemade wines and by live music, played as it once was.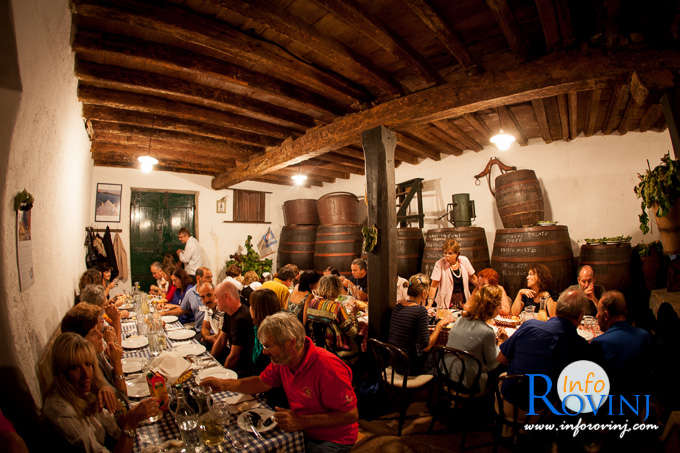 Spaccio, or spàcio in Rovinj's dialect, is a name that indicates a tavern. Basements were used to store wine and often became places of socialization where people sang, drank, ate or played cards.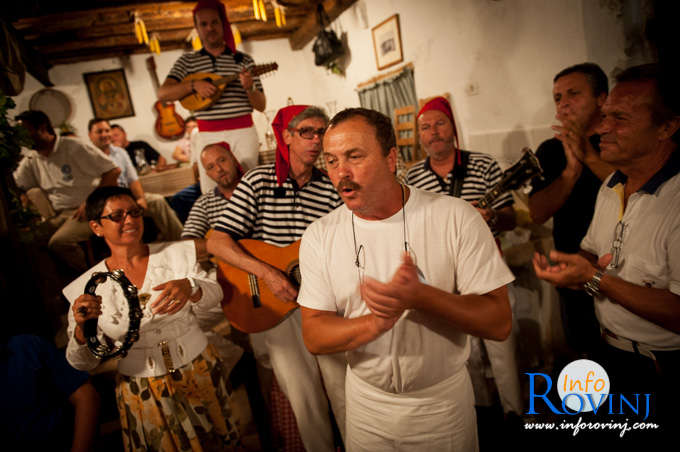 Working times
From 28th June to 8th September every Tuesday and Thursday from 8 pm – 11 pm.
From the second week in July it is also open every Friday (except 12th August), and visitors can choose a night-time trip on a batana boat. Departure is from Mali Mol at 8 pm.
Out of season the Spacio Matika opens for lunch or dinner for parties of at least 25 diners and should be booked three days in advance.
Fishing tradition