Multimedia center Rovinj
The Multimedia Centre in Rovinj is a multipurpose space designed primarily for cultural events. The programming is varied and interesting: concerts, exhibitions, conferences and shows are being held regularly.
The Multimedia Centre is located on the Trg brodogradilišta in the center of Rovinj and was opened in 2006 after the renovation of the Cinema Belgrade, or Cine Roma as it was called by the locals after its name during the italian period. Cinema Belgrade was the gathering place for most rovinians during the golden years of cinema. Those were magical and exciting moments for all of us: after the lights were turned off everybody would be shouting "Bubi la luce!" (legendary Bubi or Antonio Bernardis, the well-known first Rovinj projectionist) after which the film journey in Neverlend would began.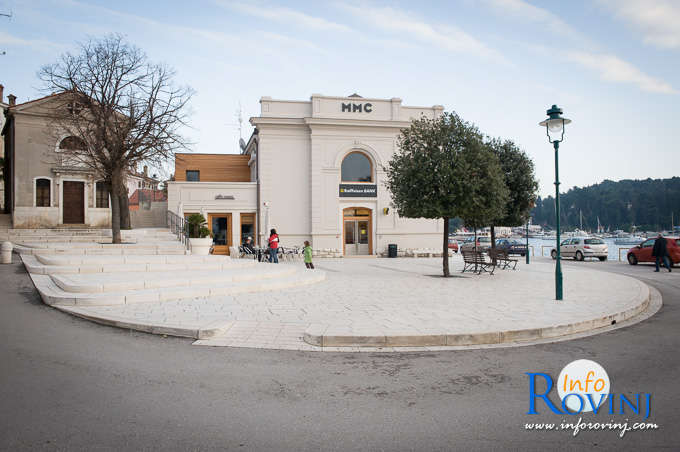 The Multimedia Centre Rovinj is a modern and charming space, where you can attend art exhibitions, concerts and other cultural events.