ancient Roman Cistern
In the southern part of Rovinj's coast, about 8 km from the center of Rovinj, on the Cisterna Bay beach, there is an ancient Roman cistern.
The cistern has the elongated rectangular ground floor. In the centre of its northern wall is a niche with the most probable location of a filter for the purification of the water pouring into the cistern.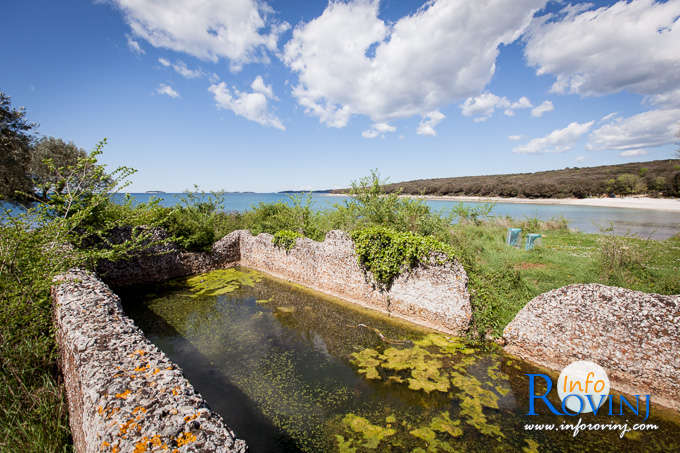 The walls of the cistern were built in two layers—the external wall was built of coarsely chiselled stones, and the internal one is built of the mortar-a solid mix of lime, sand and ground brick.
If you go for a swim at the Cisterna Bay, you will have the opportunity to see how the Romans were building the tanks and made water reserves long ago.