Dvigrad
Only a few kilometers west of Kanfanar, the remains of the mediaeval town of Dvigrad are located, which still dominates the Lim Fjord. During Illyrian times, two colonies existed which later, in early mediaeval times, became two towns, Parentino and Moncastello. The former quickly became extinct, whereas the latter, in the ownership of the Aquileian patriarch, developed further under the name of Duecastelli. Lateron, like the most part of the Istrian coast, Dvigrad fell under Venetian power.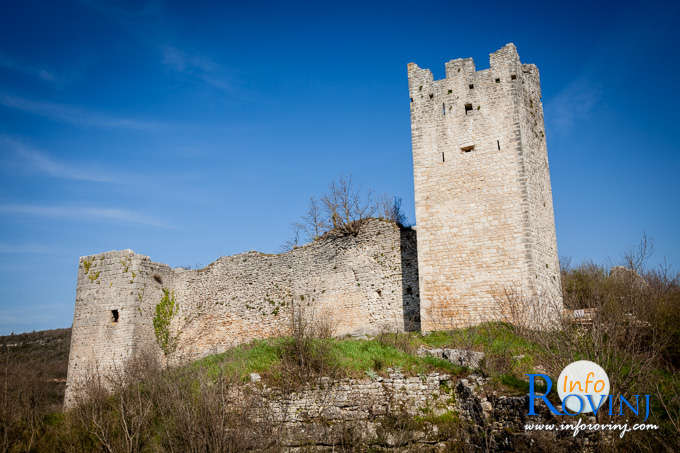 In the mid 17th century malaria and the plague were rifing in Istria, which didn't spare the citizens of Dvigrad either. Thus, in 1631 most of the 700 hundred inhabitants left the town, and the remaining three families left in 1714, when the church of St.Sophia was abandoned as well. The relics and the pulpit from the 14th century were transferred into the church of St. Silvester in Kanfanara, where the inhabitants of Dvigrad had moved as well.
The town is very well maintained, since it hadn't been destroyed in the wars that were ravaging through Istria, but rather because it was abandoned by the inhabitants of the town. The town gates still exist, as well as two circles of the town walls, some of the defense towers are maintained, as well as the most part of the 200 houses. The St. Sophia Church was an early Christian church with three naves which dominated the town and which was built on solid rock. Unfortunately, because the church wasn't being maintained, it decayed in the 19th century.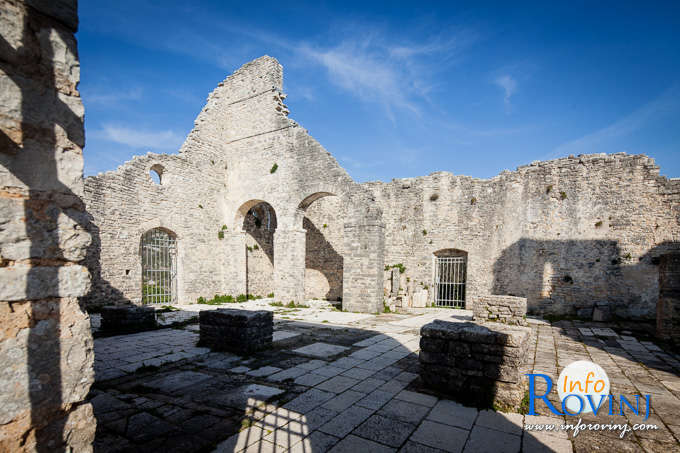 Until recently, the town has been abandoned to snakes, the macchia, the north-eastern wind and to the ravages of time, but lately it is undergoing restauration, so that Dvigrad has become a must for everybody who finds oneself closeby. It is only a 20 minute car ride away from Rovinj.
Closeby, the village Mrgani is located, and rumour has it that the famous pirate Captain Morgan settled there and buried his loot from many robberies somewhere nearby. Whether this is really true, is hard to tell, but today there are still people who sometimes, while walking in this area, are still searching for the treasure.
Text: Slobodan Hercigonja
Dvigrad - photo gallery of Rovinj (24)