Beaches in Rovinj: Monte
On the west side of the Old Town core lies the Monte beach. For those who find accommodation in the Old Town, this beach will only be a few minutes walk away. This is also the ideal place for visitors who start touring the Old Town – they can find relief from the heat in the Rovinj sea.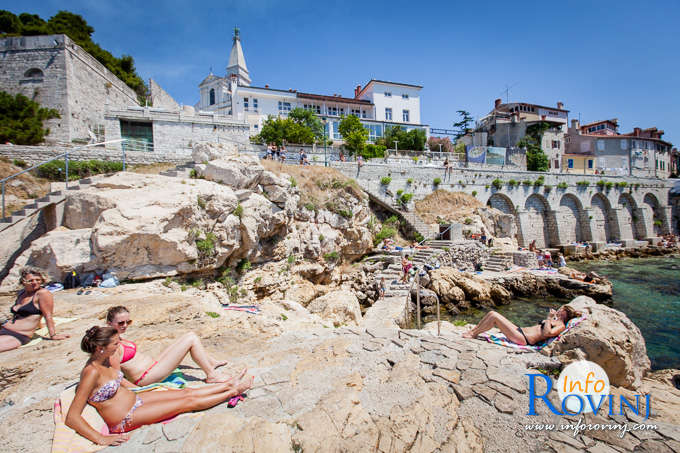 Although the beach is about 150 meters long, the locals divided it into several parts. The Big and Little Guguliera are small beaches, suitable for bathing small children, while Baluota (or Balota) and Lanterna are beaches favoured by the older population (you get into the sea by climbing down or diving from the rocks).
Many caffes and restaurants are a few dozen meters away from the beache, while the XL café and Monte restaurant are situated at the foot of the St. Euphemia church (about 50 meters from the beaches).
The beaches are rocky, with no natural shade, so we recommend bringing along some refreshing beverages and head covers. When the gale gets strong, the waves will make it even more difficult to get into the sea or out of it, so it is better to go for the beaches in one of the numerous Rovinj coves when it is windy.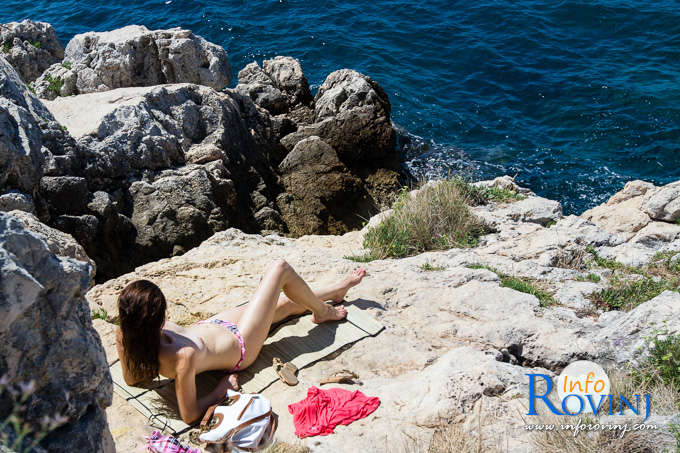 Motor vehicle traffic is forbidden in the Old Town center, which means you will have to get to this beach on foot.
A considerable number of visitors watch the sunset from these very beaches, which makes them a unique romantic destination.
Beaches in Rovinj: Monte - photo gallery of Rovinj (33)
southern part
old town of Rovinj
northern part
islands