Beaches in Rovinj: Tourist settlemet Amarin
The Amarin Resort Rovinj is situated four kilometers north of the center of Rovinj.
You can park your car for free at the entrance of the Amarin Resort. The entrance is in a few minutes walking distance from the beach.
The coast is mostly rocky with a few sandy coves. There is a beautiful view of the island Figarola and the old town of Rovinj.
The beaches are not intended for naturists. At this location there was a once very popular naturist resort Monsena that has been converted into Amarin Resort Rovinj which is no longer naturist type.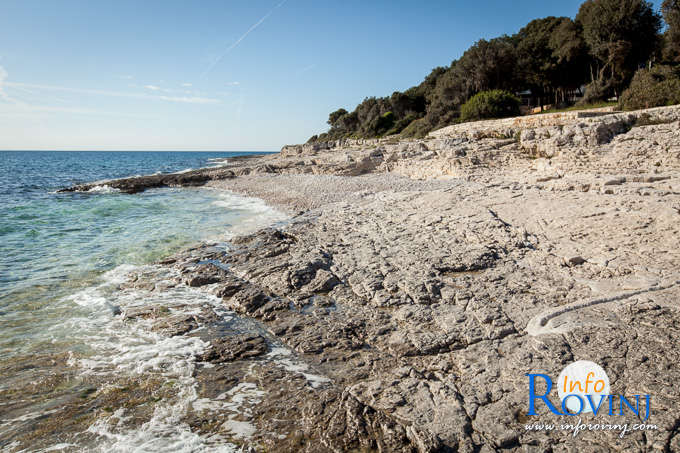 At your disposal you will have all the necessary services that a typical tourist resort provides. Most services will be found by the pool, which is located a few meters from the sea.
The coast is dominated by Mediterranean plants: bushes, conifers and olive trees. You can look under the shade of pine trees that grow near the shore.
southern part
old town of Rovinj
northern part
islands