nudism on Rovinj beaches
Nudism on the beaches of Rovinj is common and has a long tradition. The local population is accustomed to this practice and is not disturbed. Rovinj has one of the best European FKK, Naturist camp Valalta. The nudist beaches are located at Camping Polari.
Nudism is also common on the islands of Rovinj. The island Maskin, connected with the island of St. Andrew (Red Island) is a must for nature lovers from around the world.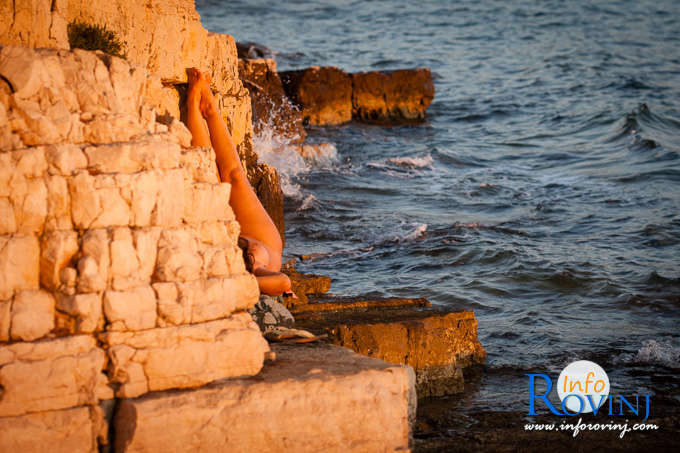 On the beaches of the city (Lone Bay, the Monte beaches in the Old Town and the beach in the bay of the hospital) naturism is prohibited.
As for the wild beaches there are no special rules and the nudists can be found enywhere. People who practice naturism normally like to go small beaches and bays where they can take advantage of the sea, the sun and the silence in peace.
southern part
old town of Rovinj
northern part
islands