beaches for dogs
In Rovinj there are several designated beaches where bathing your pet is allowed. These beaches are located in the Lone Bay, Cuvi Bay and the Bay Borik.
Regarding the other beaches, apply the usual rules of respectful conduct of dog owners:
If there is a ban on the public beach for dogs you must respect it.
Please pick up your dog's droppings. On most of the beaches there are bags and litter boxes for dogs which must be collected and taken away.
The dog must always be supervised by the owner.
If your dog barks constantly, or is prone to aggression towards people and other animals it is best not to take him to the beach.
The beach is not a lawn and you can not throw the ball on the beach or among the bathers.
Do not let your dog digs on green spaces and parks in the city.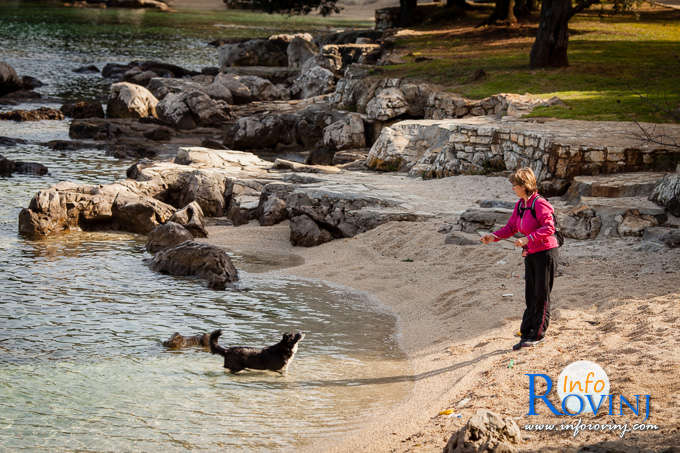 southern part
old town of Rovinj
northern part
islands