Beaches in Rovinj: Porton biondi
The Porton Biondi Beach is located north of Rovinj, beneath the Camping Porton Biondi. From the direction of the old town of Rovinj, the beach can be reached on foot in about 15 minutes. If you arrive by car you have two parking zones: one is a small parking place located near the Fish Processing Factory Mirna, and the other, slightly larger, next to the rowing club Arupinum.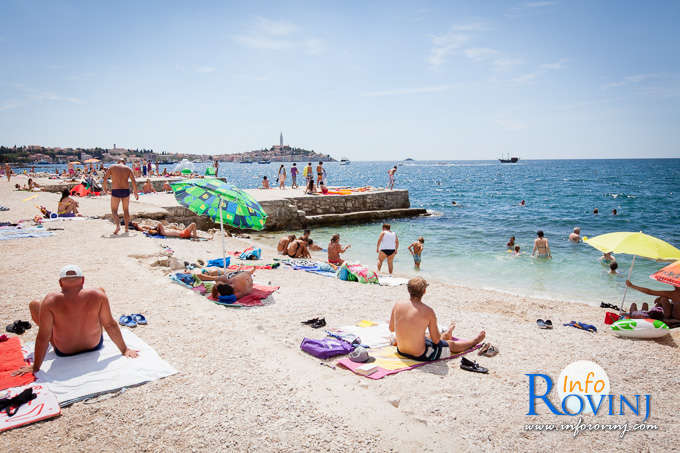 The coast in this part of the predominantly rocky and difficult to access, but besides the camp are made concrete piers are designed for swimmers between which is applied to gravel. This has greatly embellished and facilitated entry into the sea or remaining on the beach.
What beach Porton Biondi makes it particularly attractive for guests is a beautiful view of Rovinj peninsula which certainly contributed to the whole of the coast has become a very well visited in the last few years.
Beaches in Porton Biondi are not intended for naturists.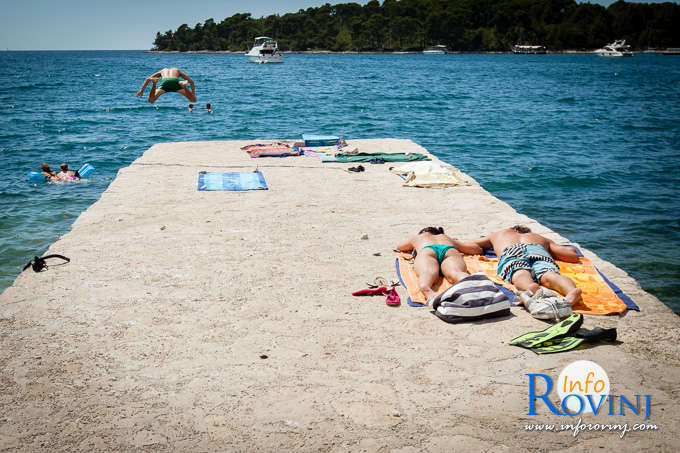 The beach zone Porton Biondi there are several restaurants and bars.
Beaches in Rovinj: Porton biondi - photo gallery of Rovinj (24)
southern part
old town of Rovinj
northern part
islands